Calcutta, The Cultural Capital of India
It is a city of contrasts, with the quiet sprawling green of Eden gardens at the heart of city standing against the most visibly thickly populated centre of wholesale and retail trade in Calcutta, the Burrabazar, a bewildering medley of crowds and merchandise. From an impeccably maintained underground metro railway to one of the largest National Libraries of India, one of the largest in the Asia Pacific region, Calcutta is unique, a city where the ancient gothic art of Victoria Memorial and National Museum matches the ultra modern architecture of the Vidyasagar Bridge over the Ganges. The city houses with several centres of Indian Classical music, Dance, Drama and Art, sprawling modern software parks, electronics complexes and an Intelligent City.
Victoria Memorial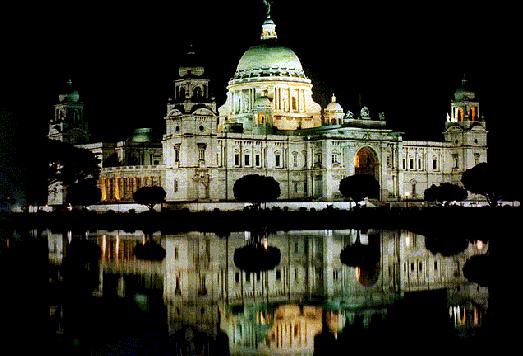 Built between 1906 and 1921 on the lines of the Taj Mahal. Topped with a moving angel this memorial faces the Calcutta Maidan. It houses paintings, manuscripts, and other objects of historic value in its Museum and Art Gallery. Two regular sound and light shows are held in the evening.
Vidyasagar Setu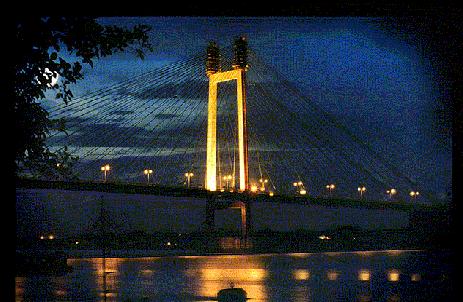 A beautiful bridge that spans the Hooghly, it has been built to ease the load off the existing Howrah bridge. Inaugurated in 1994, it affords a panoramic view of the Calcutta skyline.
Belur Math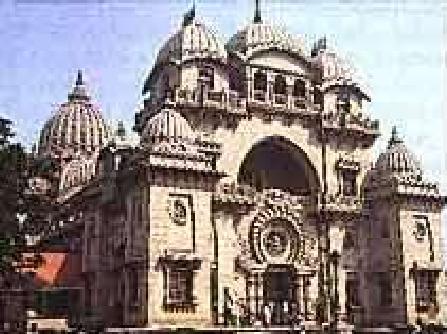 The architectural structure of belur math is like a temple, a mosque or a church depending on the way you look at it. Ramkrishna mission established by Swami Vivekanand has its head Quarters here.