---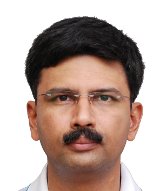 S. Sudarshan
Institute Chair Professor and Head
Dept. of Computer Science and Engineering, IIT Bombay


Schedule Publications Research Areas Courses Students Other Stuff Contact
---
Publications
Research Areas
My main research area is database systems . Current sub areas of interest include
Query processing and optimization.

Holistic optimization spanning the programming language/SQL boundary, including optimization of nested iteration, and iterative invocation of queries by creating batched bindings and asynchronous query invocation. This work spans the boundaries of programming language static analysis and database query optimization. (For details look here.)
Multiquery optimization and Parametric query optimization (for details look here)

Testing database applications, including test data generation to ensure correctness of queries, and checking for serializablity of applications running under weak levels of consistency. For more details, look here
Keyword querying in databases Soumen Chakrabarti and I lead the BANKS project, which aims at supporting keyword queries on relational and XML databases.
Earlier areas included and Main Memory Databases (I was one of the founders of the DataBlitz main memory database project in Bell Laboratories, Murray Hill). I also worked on failure recovery error checking and fault tolerance issues, particularly in main memory databases.
Courses:
Other Links
---
Contact
Email: sudarsha@cse.iitb.ac.in
URL: http://www.cse.iitb.ac.in/~sudarsha
Tel: +91.22 2576 7714 (Dept. Office: 2576 7700)
Dept. Fax: +91.22 2572 0290 (Institute fax: 2572 3480)
Office: Room A206, Rekhi building Department of Computer Science and Engineering, IIT Bombay, Powai, Mumbai 400076
Last updated: Nov 25, 2011.