Welcome to Site
Akshay Gupta
Information about Akshay Gupta
---
This is my first website and this website displays some short information about me.
My name is akshay gupta I am a computer science student in IIT Bombay.
I get the admission on this institute based on the gate exam marit list.
I Secured 75th rank in gate examination.
I prepared for gate exam in my last semester of B.E.
        I prepared different subjects of gate from all standered text books.
        I also used some demo gate lectures from youtube by ravindrababu ravula.
        I also join diffferent test seriese for practiceing the gate quesions.
        
Following is a list of All subjects which I prepared for gate.
Algoritham design and analysis
Digital Electronics
Computer Networks
Operating Systems
Computer Architecture
Discrete Structure
Data Structure
C programing
Data base managment systems
Engineering Maths
I completed my BE from SGSITS Indore.In my BE days i learned a lot about computer science and develped a strong passion about learning it.I like most of the computer science subjects like Computer networks Data structures etc.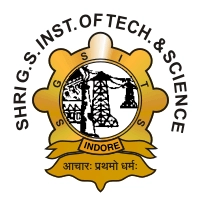 Other then that I like doing comptitive programing.
Which is a programing based online comptitions which include logical programing and implimantaions.
In Comptitive programing there is a problem statment given which specify the requirment of program.
And participent have to write down the code to perform some specific tasks which are tested based on some pre deifned test cases.
There are many populer comptitive programing websites like
Other than that I also like athletics specifically marathons. There many types of marathons like 5K 10K half marathons etc. My dream is to get the gold medal in olympic games for india.
---
Contact Details
Mobile No:7045529384
Email:173050020@iitb.ac.in