About Me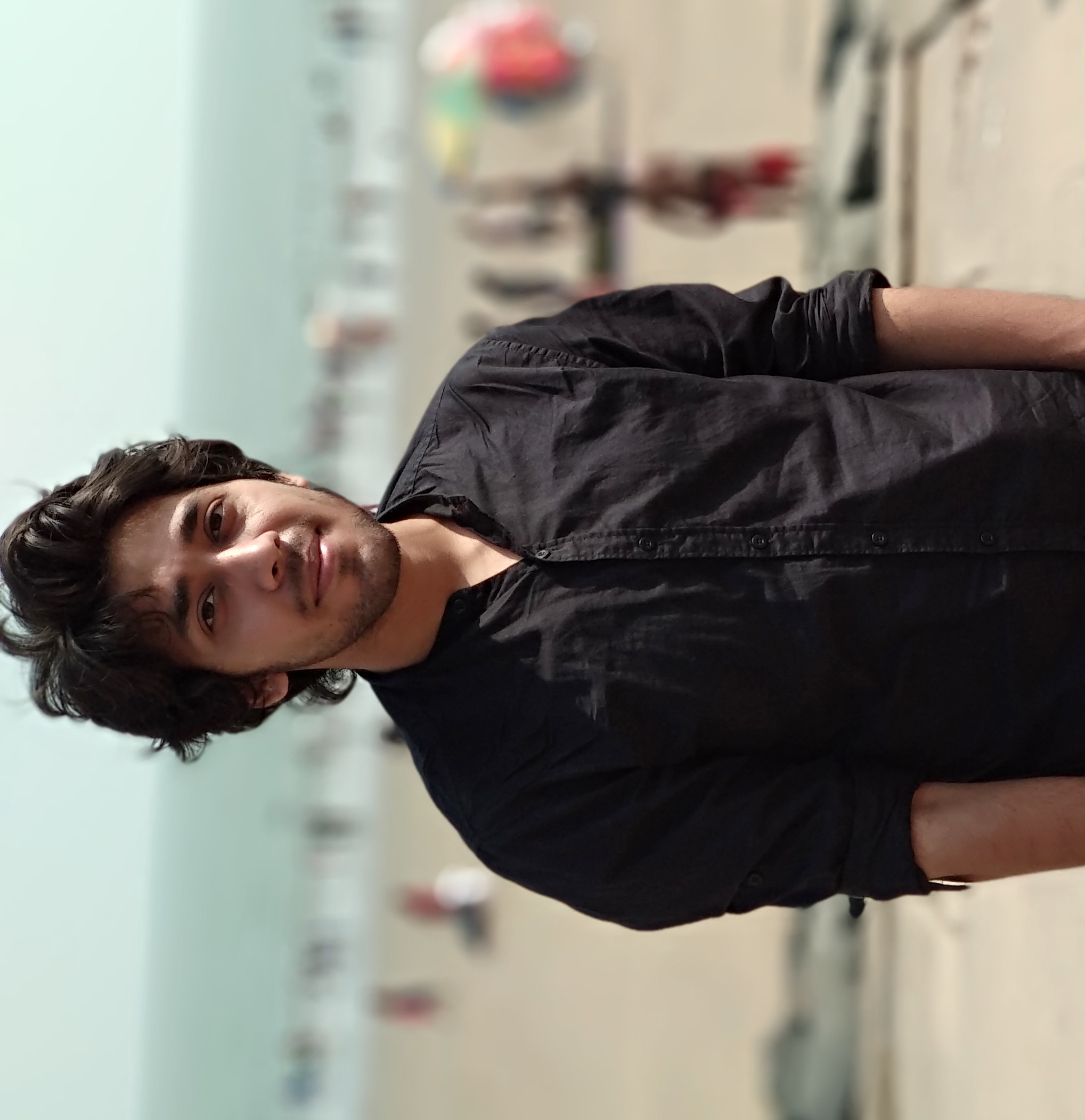 M.Tech, Computer Science Deptarment IIT Bombay
For now its just me.....Atul Sahay
Striving to became good at this job!... Wants bigger thing in life. Loves when inner kid takes command. Finds passion in creating visual stuffs, student of his own dreams, thinks he can expect an exciting future.....
Projects
User Gaze Estimation - devise a prototype for estimating the user gaze point,published a paper on it,have a look Webcam Based Eye Gaze Tracking Using a Landmark Detector
Fault Detection Module- funded by BOSCH
Conference procedings clustering - using k-means clustering
Student Management Software - Full fledged student management software for college
Hobbies
Sports
Well, main motto of my life to be master of many trades, keeping that up I actually won't say that I am good in it but surely above average in sports, I loves to play football, Table Tennis, also loves to do gyming and calisthenics.
Music
I love to sing, but god doesn't give me a melidious voice so my dream of becoming Indian Idol remains a dream only.
Cooking
Again living my motto, this with surity I can promise, I really do cook wel, please if you really love animals (other way round), please be my guest, have some of it. Sorry Vegans but no offense
Movies
Who doesn't like movies, be it sci-fi, action, rom-com or any genere, I can watch any of it.
Education
| Qualification | Stream | School/College | Year | Grade |
| --- | --- | --- | --- | --- |
| SSC | Science | ST. MICHAEL'S HIGH SCHOOL | 2012 | 9.8 |
| HSC | Science | DAV PUBLIC SCHOOL | 2014 | 94.6 |
| B.Tech | CSE | INDIAN INSTITUTE OF INFORMATION TECHNOLOGY, KALYANI | 2018 | 9.70 |
| M.Tech | CSE | INDIAN INSTITUTE OF TECHNOLOGY, BOMBAY | 2021 | -- |