Animate Your Way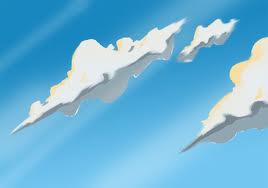 Introduction
Have creative idea in mind, blend it with our theme to create an interesting short flash movie and win exciting prizes. Convergence-11 welcomes all budding animators to participate in "Animate Your Way to Prizes".
Problem Statement
Make a one minute animation movie and submit the animation file as well as the source code.
Last Date for Submission : 20th March
Declaration of selected animation : 21st March
Voting of selected animation : 21st March - 26th March
Results: 27th March
Prizes worth INR 15,000 to be won!
For further details contact:
Ravinder Singh: +91-9930490534
Kunal Dudawat: +91-9594445860
Viraj Churi: +91-9892725337
Rules and Regulations
To decide the winner, 40% weightage will be given to the votes and 60% to the judges' decision.
Animation should not be longer than a minute.
Participants have to register online and the entries will also be submitted online.
Software that can be used for creating animation are - Flash, After Effects, Maya, Vegas.
Source file (e.g. - .fla) is to be submitted along with executable file (e.g. - .swf).
Entries will be judged on following aspects:

Visual Impact
Adherence to Theme
Originality and Creativity
Script and Storyline

There is no restriction on the number of separate entries an individual may make. However, if an individual submits multiple entries, the content of each entry must be substantially different.
The decision made by our judges will be final and binding.
Registration
* You must be registered for Convergence before registering for the competition.
Results
The winners are:
1st Position : Abhinav Koppula
2nd Position : Sushil Kumar Meena
3rd Position : T R N Karthik

Congrats to all shortlisted animations: